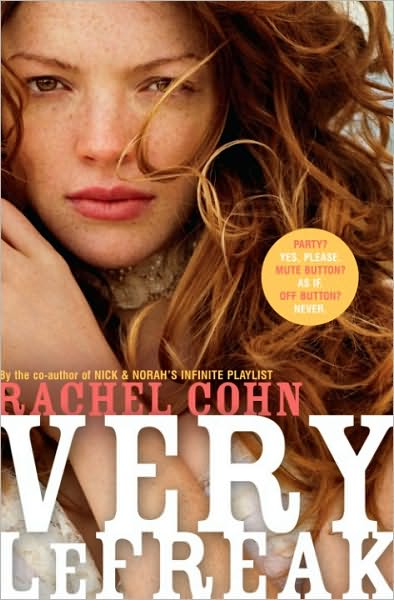 Very LeFreak
Rachel Cohn
Random House Children's Books
$16.99 U.S. (Hardcover)
320 Pages
Release Date: TODAY!
FTC: I am not receving any compensation for promoting this book
Synopsis by Barnes and Noble:
Very LeFreak has a problem: she's a crazed technology addict. Very can't get enough of her iPhone, laptop, IMs, text messages, whatever. If there is any chance the incoming message, call, text, or photo might be from her supersecret online crush, she's going to answer, no matter what. Nothing is too important: sleep, friends, in mid-conversation, class, a meeting with the dean about academic probation. Soon enough, though, thisobsession costs Very everything and everyone. Can she learn to block out the noise so she can finally learn to hear her heart?
Why:
I think that this book looks very real. The extreme use of technology is something we can all relate to. I think that we all have forgotten the real world at times and gotten caught up in our cell phones, and computers. I am excited for this book and cannot wait to read it.