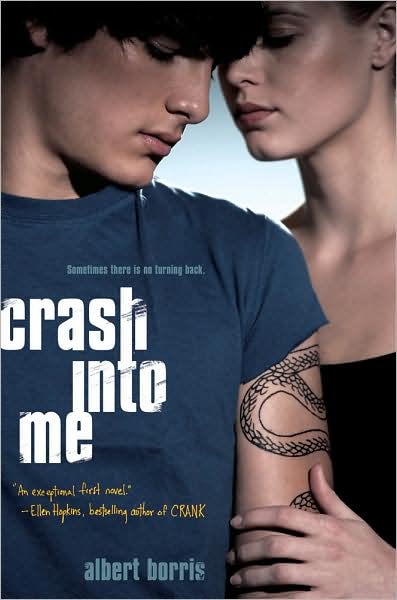 Crash Into Me
Albert Borris
Simon and Schuster Children's Publishing
$16.99 U.S. (Hardcover)
FTC: I chose this book on my own and am not being compensated for it.
Synopsis by Barnes and Noble:
Owen, Frank, Audrey, and Jin-Ae have one thing in common: they all want to die.When they meet online after each attempts suicide and fails, the four teens make a deadly pact: they will escape together on a deadly road trip to visit the sites of celebrity suicides.... and at their final destination, they will all end their lives. As they drive cross-country, bounding over their dark impulses, sharing their deepest secrets and desires, living it up, hooking up, and becoming true friends, each must decide whether life is worth living -- or if there's no turning back.
Why:
I think that this looks like one of those books that everyone should read. It looks like a real emotional book. This is normally not the type of book I would read, but something inside of me keeps telling me to. I am planning on reading this book sometime soon, I think it will be a real eye opener. I hope that there will be a good ending, but I will have to wait and read to find out.