For my first edition of "New Today!!!" I am very excited to talk about Chasing Brooklyn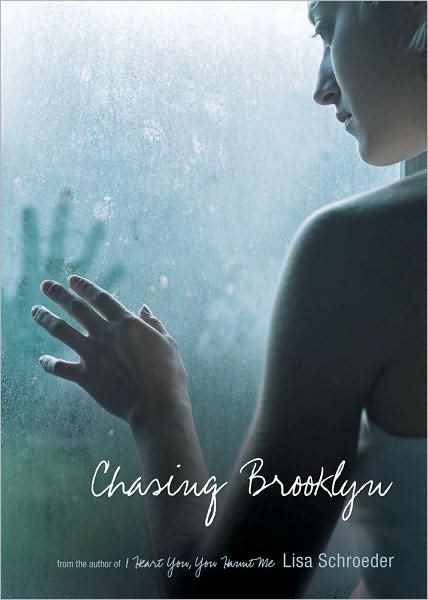 Chasing Brooklyn by Lisa Schroeder
Simon and Schuster
$15.99 U.S. (Hardcover)
432 pages
Released: Today!!!!
FTC: I am doing this of my own free will and am not being compensated or asked to do this.
Lisa Schroeder is an amazing author as well as an amazing person. She is very kind and just plain fun to be around. Her writing provides the same type of vibe. Her first book I Heart You, You Haunt Me was ana amazing success. Her style of writing is easy to read but also very intriguing. I am very excited for Chasing Brooklyn to come out. I expect great things from it. I am also excited to be able to take part in a signing for this book tonight. For anyone in the Oregon/Washington area Lisa will be signing her book at Barnes and Noble at Clakamas town center tonight. I plan on getting there early so I can try and read it all before hand. I would reccomend picking up a copy of this book, because I know it will be worth it.
Synopsis by Barnes and Noble:
Restless souls and empty hearts
Brooklyn can't sleep. Her boyfriend, Lucca, died only a year ago, and now her friend Gabe has just died of an overdose. Every time she closes her eyes, Gabe's ghost is there waiting for her. She has no idea what he wants or why it isn't Lucca visiting her dreams.
Nico can't stop. He's always running, trying to escape the pain of losing his brother, Lucca. But when Lucca's ghost begins leaving messages, telling Nico to help Brooklyn, emotions come crashing to the surface.
As the nightmares escalate and the messages become relentless, Nico reaches out to Brooklyn. But neither of them can admit that they're being haunted. Until they learn to let each other in, not one soul will be able to rest.