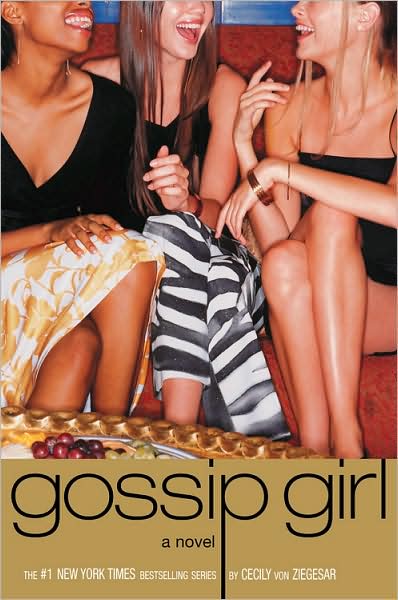 Gossip Girl
Cecily von Ziegesar
Little Brown$8.99 U.S.
Synopsis by Barnes and Noble:
Welcome to New York City's Upper East Side, where my friends and I live, go to school, play, and sleep--sometimes with each other. S is back from boarding school, and if we aren't careful, she's going to win over our teachers, wear that dress we couldn't fit into, steal our boyfriends' hearts, and basically ruin our lives in a major way. I'll be watching closely...You know you love me, gossip girl
My Thoughts:
I have to admit I liked this book. I always thought that I was above Gossip Girl and never had an interest to read it, but I am glad I did. I was entertained throughout this book. I enjoyed reading it, it was fun, and light. The characters were all entertaining in their own ways. I think Cecily von Ziegesar established her characters well by making you hate them but love them at the same time. I think the New York setting was very interesting, crazy things always happen in New York. I also enjoyed the author's style of writing. The emotions throughout the book were palpable, you could feel everything the characters did. I think the extremeness if the book also played in it's favor. The dilemmas that the character's faced are so far from what we experience everyday, and this made me want to read more. I feel like I lived vicariously through the characters. And it was fun!
Recommendation:
I think that this is a fun light read, and would recommend it for a little older crowd.
Grade: A
Age: 15 and up
Extras:
While it does stray from the book the Gossip Girl show is very entertaining. Just like the book.