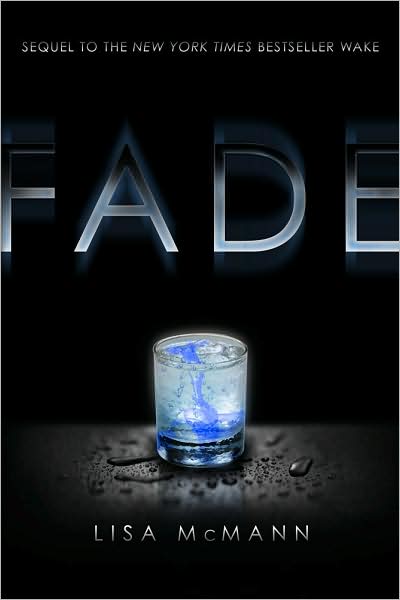 Fade
Lisa McMann
Simon & SchusterChildren's Publishing
$15.99 U.S. (Hardcover)
Synopsis by Barnes and Noble:
For Janie and Cabel, real life is getting tougher than the dreams. They're just trying to carve out a little (secret) time together, but no such luck.
Disturbing things are happening at Fieldridge High, yet nobody's talking. When Janie taps into a classmate's violent nightmares, the case finally breaks open — but nothing goes as planned. Not even close. Janie's in way over her head, and Cabe's shocking behavior has grave consequences for them both.
Worse yet, Janie learns the truth about herself and her ability — and it's bleak. Seriously, brutally bleak. Not only is her fate as a dream catcher sealed, but what's to come is way darker than she'd feared....
My Thoughts:
Amazing.... I was drawn into this book really quickly. I think that the idea of being a dreamcatcher is so different that you cannot help but find it appealing. I had high hopes for this book, and it met all of them. You have to root for Janie. She is a remarkable character. She has so little, but is much stronger than the normal young adult main character. Janie and Cabel both grow in this book. I think this book is a bit more serious than the typical young adult book. I enjoyed the flow of this book. It was a quick easy read, and left me always wanting more.
Recommendation:
Anyone who loved Wake
Grade: A
Age: 14 and up