I have already poste don here about how much I love Gossip girl, but I must again! The books and the show are just so entertaining! I am in the middle of reading the series and am so excited that a new book will be coming out in November. As for the show, I am in the midle of watching Season 2. I have 3 episodes left and cannot wait to see what is going ot happen. It is sad how addicted to gossip girl I am. I cannot wait until September 14th when season 3 airs!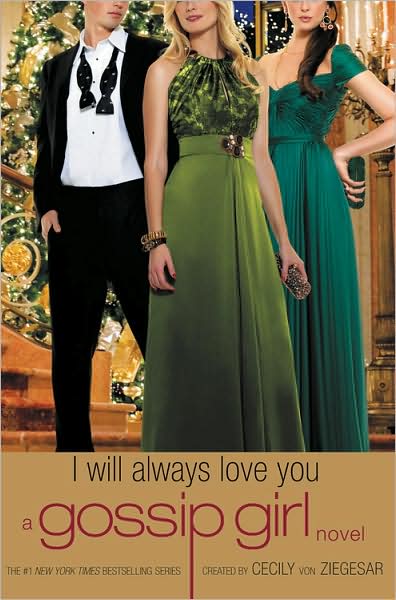 I Will Always Love You, Gossip girl Novel # 12
Cecily von Ziegesar
Little Brown Books
$17.99
Release Date: November 3, 2009
Synopsis by Barnes and Noble:
In this special deluxe hardcover, Serena, Blair, Nate, Chuck, and Dan are all back from the Ivy Leagues and other adventures for a holiday break in the city. Has college changed anyone? What kind of hookups and breakups were going on while our favorite BFFs were apart... and what will happen now that they're together again for the first time since the end of the original series?I Will Always Love You follows Manhattan's most fabulous teens through the four holiday breaks of their college years and into adulthood. Not to fear, Gossip Girl will be there to dish all.
Why I Want This:
I love love love Gossip girl and am so excited for this book to come out! Gossip Girl is an exciting read and I cannot wait for this to come out. The release time is perfect since it comes out around Christmas and is set during the Christmas break! Hooray for Gossip Girl.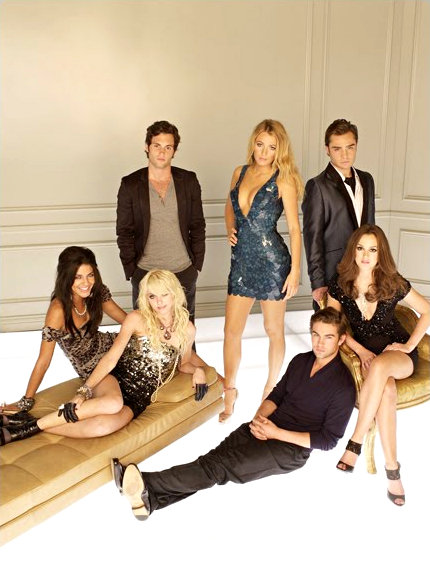 Season 3 airs on Monay Spetember 14th at 9 p.m. on the CW. I am so excited to get back into the lives of the characters! This show is amazing and addictive.
Thank you Cecily von Ziegesar for creating this amazing new reality for me to get lost in.
You know you love me.