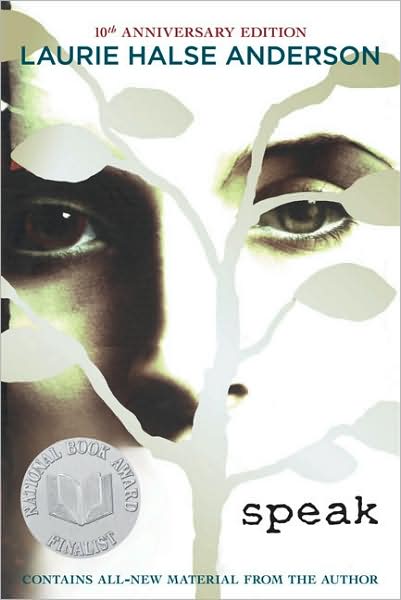 Speak
Laurie Halse Anderson
Penguin Group
$10.99 U.S. (Special Edition)
Synopsis by Barnes and Noble:
Melinda Sordino busted an end-of-summer party by calling the cops. Now her old friends won't talk to her, and people she doesn't even know hate her from a distance. The safest place to be is alone, inside her own head. But even that's not safe. Because there's something she's trying not to think about, something about the night of the party that, if she let it in, would blow her carefully constructed disguise to smithereens. And then she would have to speak the truth. This extraordinary first novel has captured the imaginations of teenagers and adults across the country.
My Thoughts:
This book was good, but I think all the hype about it made me enjoy it a little less.
Anderson does incredible research before she writes her books. She is able to provide extreme depth to her characters that sometimes seems unreal. I enjoyed reading this book, but it was again not what I expected. The plot flowed well, and the way the book was split up also worked well. I think the characters were written well, but I hoped for more involvement out of some of them. I found myself frustrated with some of the outcomes in this book, I wished for a happier ending. I think that this book is one that every girl should read, but probably at a younger age.
Recommendation:
Every girl at sometime in her life.
Grade: A -
Age: 13 and up