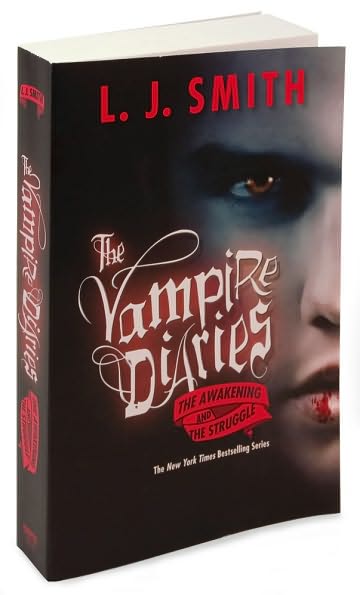 The Struggle
L.J. Smith
HarperTeen
$9.99 U.S. (Comes in a volume with book # 1)
FTC: I purchased this book
Since I reviewed the first onbe a couple days ago I will skip the synopsis and just provide my review.
My Thoughts:
This book was even more suspensful than the first!!!!Now that I knew what Damon was up I could barely contain all my emotions throughout the book. I like the way L.J Smith chooses to tell her stories, they have a way that flows well, and is very entrancing. I absolutely love all the characters in this series. They are all very personable and even when you hate them you are able to relate with them. L.J. SMith loves Cliff Hanger's and at the end of this book I could barely contain myself. She is able to add a lot of detail to only a few pages, and it does not seem overdone. I cannot wait to start Volume 2! I think the main reason I love this series is ebcause while it does contain a steamy romance it also has action and suspense.
Recommendation:
Anyone wanting to read about a steamy love traingle!
Grade: A
Age: 15 and up
Quote: "And what was Stefan up yo? She needed him right now, more than anything. Where was he?"