I know this is not a young adult book, but I have read the first in this series and plan on reading the rest. I know a lot of my friends read it too!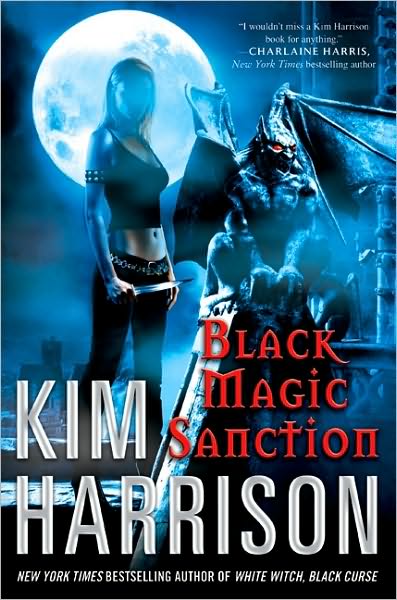 Black Magic Sanction
Kim Harrison
HarperCollins
$25.99 U.S. (Hardcover)
Release Date: Today!
FTC: I am not receiving compensation for promoting this book.
I am not providing the synopsis for this ook, because I have been told I am not allowed to read the back covers in advance or I will ruin the books for myself.
Why: Rachel Morgan is the heroine of this series. This is the 8th book. I love the books because she is such a strong character. She can deal with paranormal better than anyone else. The hollows where she dwells is an immaculate setting and provides lots of entertainment for the reader. I need to hurry up so I can read this new book.