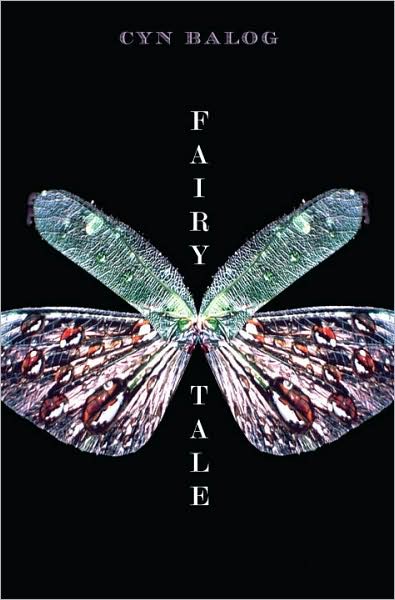 Fairy Tale
Cyn Balog
Random House Children's Books
$16.99 U.S. (Hardcover)
Synopsis by Barnes and Noble:
A captivating and witty dark fantasy that will have girls lusting after it.Morgan Sparks has always known that she and her boyfriend, Cam, are made for each other. But when Cam's cousin Pip comes to stay with the family, Cam seems depressed. Finally Cam confesses to Morgan what's going on: Cam is a fairy. The night he was born, fairies came down and switched him with a healthy human boy. Nobody expected Cam to live, and nobody expected his biological brother, heir to the fairy throne, to die. But both things happened, and now the fairies want Cam back to take his rightful place as Fairy King.Even as Cam physically changes, becoming more miserable each day, he and Morgan pledge to fool the fairies and stay together forever. But by the time Cam has to decide once and for all what to do, Morgan's no longer sure what's best for everyone, or whether her and Cam's love can weather an uncertain future.

My Thoughts:
This book was good but far from the best. I think my biggest problem was with the main character Morgan. I wanted her to have more inner strength. I think she relied to much on Cam and later Pip. I think Morgan would have been a better character if she was more self sufficient. I think that the plot was well developed but I knew from the beginning that the ending would not be sweet, and I was right. The end was bittersweet and it was hard for me to decide if I liked what happened or if it would have been better a different way. I did enjoy that the fairy in this book was male. I think it created character for the book. I think I enjoyed Pip and Cam's characters better. I felt that thye were developed in a better way. The book was a quick read, and I enjoyed it but was not over joyed.
Recommendation:
Anyone caught up in the new fairy craze.
Grade: B
Age: 13 and up