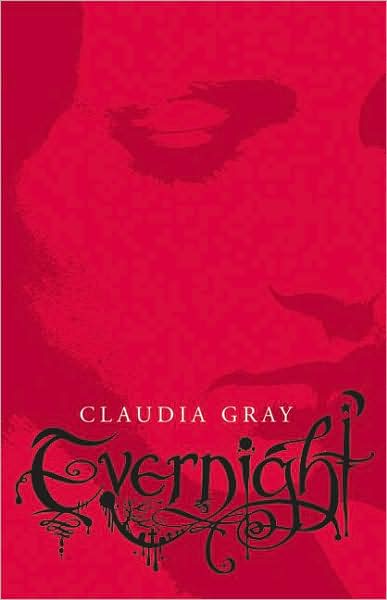 Evernight
Claudia Gray
Harper Teen
$8.99 U.S.
Synopsis by Barnes and Noble:
She's been uprooted from her small hometown and enrolled at Evernight Academy, an eerie Gothic boarding school where the students are somehow too perfect: smart, sleek, and almost predatory. Bianca knows she doesn't fit in.
Then she meets Lucas. He's not the "Evernight type" either, and he likes it that way. Lucas ignores the rules, stands up to the snobs, and warns Bianca to be careful—even when it comes to caring about him.
"I couldn't stand it if they took it out on you," he tells Bianca, "and eventually they would."
But the connection between Bianca and Lucas can't be denied. Bianca will risk anything to be with Lucas, but dark secrets are fated to tear them apart . . . and to make Bianca question everything she's ever believed.
My Thoughts:
Superb! This is a great opener for Claudia Gray's first big series as well as her first big novel. Evernight is a twisted tale of Romeo and Juliet told from the perspective of Bianca. The mystery is that you do not find out what makes Bianca and her love Lucas different until near the end of the novel. The characters are phenomenal. They all have a uniqueness that is radiated throughout the pages, and they pull you in. The Evernight school itself is a character in the book, from it's long corridors, gargoyles, and even the gazebo outside. The book layed all the proper groundwork for the reader, supplying all the knowledge needed to understand Evernight and the people within it. It is an adventure until the end, and once the secret of the school and it's inhabitants are revealed there is no going back. i truly enjoyed this book.
Grade: A+
Recommendation: I would recommend this book to anyone who enjoys a little fantasy and mystery in their day!
Age: 14 and up
Extra: Don't miss the thrilling sequel Stargazer