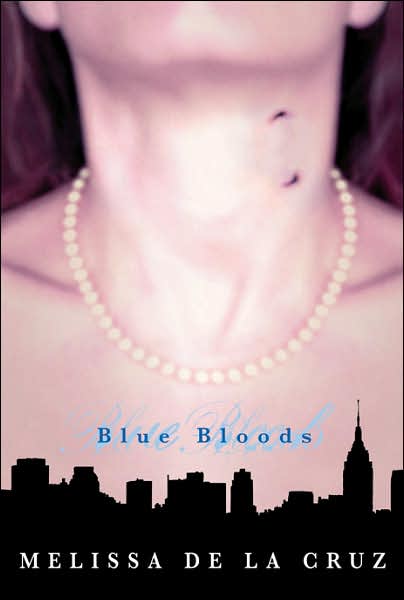 Blue Bloods
Melissa de la Cruz
Hyperion
$8.99 U.S.
Synopsis by Barnes and Noble:
Schuyler Van Alen is confused about what is happening to her. Her veins are starting to turn blue, and she's starting to crave raw meat. Soon, her world is thrust into an intricate maze of secret societies and bitter intrigue. Schuyler has never been a part of the trendy crowd at her prestigious New York private school. Now, all of a sudden, Jack Force, the most popular guy in school, is showing an interest in her. And when one of the popular girls is found dead, Schuyler and Jack are determined to get to the bottom of it.Schuyler wants to find out the secrets of the mysterious Blue Bloods. But is she putting herself in danger? Melissa de la Cruz's vampire mythology, set against the glitzy backdrop of New York City, is a juicy and intoxicating read.
My Thoughts:
Melissa de la Cruz puts a new spin on the world of vampires. Her break from popular teen fiction into the world of fantasy was a success! The plot was intense and problems sprang up in every chapter. My main problem was with the way that the point of view was ever changing, you had to always be aware of whose thoughts you were reading. While many people continue to complain about the amount of vampire books coming out, Blue Bloods separates itself by including many of the other aspects of popular teen fiction. The setting of New York is perfect for this book. I LOVED the characters. Schuyler is the unliekely heroine, while even the moody Jack Force steals a place in your heart. I would read this book again.
Recommendation:
I would recommend this book for anyone who enjoys young adult fiction as well as anyone who enjoys fantasy.
Grade: A
Age: 14 and up