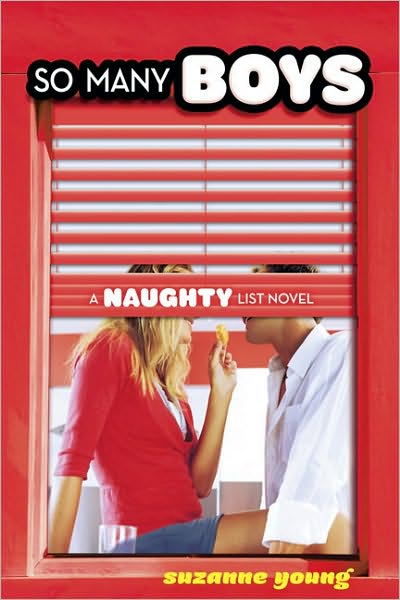 So Many Boys
Suzanne Young
Penguin Group
$9.99 U.S.
FTC: I borrowed this book from a friend.
Synopsis:
After her center-court split with Aiden, Tessa put the SOS behind her. After all, cheaters never prosper! Now she's busy working on her faux-relationship with Aiden and negotiating the unfamiliar waters of "technically single and pseudo-dating."

Life can't get any more dismal for a one-guy kind of girl until an imposter hijacks the SOS, and it's up to Tessa to save her squad from slander. But with her best boy hot and cold, what's a kitten to do?

Even worse, Tessa doesn't realize how much she's up against—because this copykitten is far more naughty than nice.
My Thoughts:
You have to love a good light novel. I love the Naughty List Books because they do not require a whole lot from me. They are light and bubbly just like their author Suzanne Young. I was surprised where she decided to take the sequel to the Naughty List, but in the end I loved it. I think So Many boys had more drama and more mystery than the previous book. With the Copy Kitten on the loose Tessa and the girls had to be more sneaky, and also had to try and cover up their true identity. I loved the addition of Joel to the book. He is a very loveable character and I would totally want to date him. The book was fun to read and I am excited for the final book in the series to come out in November.
Recommendations:
Anyone looking for a fun light read.
Grade: A
Age: Young Adult (14+)
Extra: If you have not read The Naugthy List yet keep a look out, because I will be giving a signed copy away when I reach 100 followers!!!!