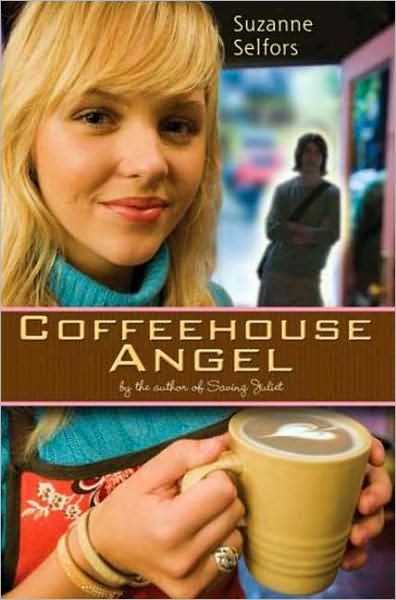 Coffeehouse Angel
Suzanne Selfors
Publisher: Walker and Company
$16.99 U.S. (Hardcover)
Synopsis by Barnes and Noble:
From the author of Saving Juliet comes a romantic comedy that is good to the last drop. When Katrina spots a homeless guy sleeping in the alley behind her grandmother's coffee shop, she decides to leave him a cup of coffee, a bag of chocolate-covered coffee beans, and some pastries to tide him over. Little does she know that this random act of kindness is about to turn her life upside down. Because this adorable vagrant, Malcolm, is really a guardian angel on a break between missions. And he won't leave until he can reward Katrina's selflessness by fulfilling her deepest desire. Now if only she could decide what that might be . . .
My Thoughts:
This book was beautiful and amazing. I felt a real connection to it from the beginning. Katrina is a character who is relateable and real. I guarantee that everyone has felt how she did before. Suzanne Selfors did an amazing job of telling Katrina's story, as well as creating the perfect Angel. This book is very different than anything else I have read recently. It was very simple but had charm and charisma much like the Coffeehouse in the book. This book is very sweet, and we get to see al the characters grow and learn things abotu themselves. I think Katrina is a great leading female character, she can provide girls with someone to look up to.
Recommendation:
This is a must read!
Grade: A
Age: 14 and up