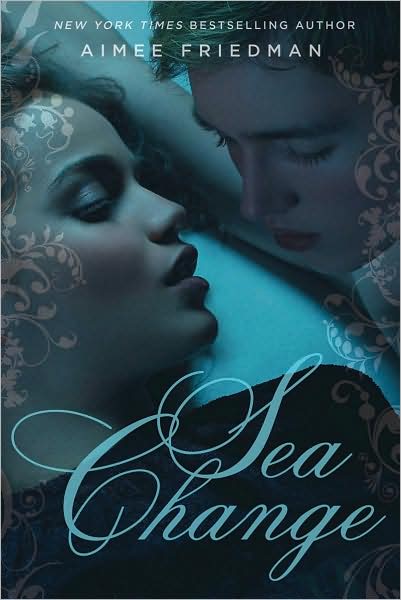 Sea Change
Aimee Friedman
Scholastic Inc.
$16.99 U.S. (Hardcover)
Synopsis by Barnes and Noble:
16-year-old Miranda Merchant is great at science...and not so great with boys. After major drama with her boyfriend and (now ex) best friend, she's happy to spend the summer on small, mysterious Selkie Island, helping her mother sort out her late grandmother's estate.
There, Miranda finds new friends and an island with a mysterious, mystical history, presenting her with facts her logical, scientific mind can't make sense of. She also meets Leo, who challenges everything she thought she knew about boys, friendship...and reality.
Is Leo hiding something? Or is he something that she never could have imagined?

My Thoughts:
I was first drawn in by the cover of this book. The guy pictured reminded me of Cedric from Harry Potter. And then after I picked up the book, the rest of my sense were intrigued. I was excited to read a story about mermaids. The idea was very different from the rest of the fantasy books I had been reading. I loved Miranda's character. I could relate to her, and the emotions she felt. Her trip to Selkie was one I felt I traveled with her. She was able to use her smarts, but also learned that friends can come from many different places and when you least expect them. Leo was also an amazing character. He was unlike the typical stuck-up jock boy, and yet he was still gorgeous. This book was amazing, it has a great story, and an ending that leaves you wondering.
Recommnedation:
Anyone looking for a Summer Romance
Grade: A
Age: 14 and up