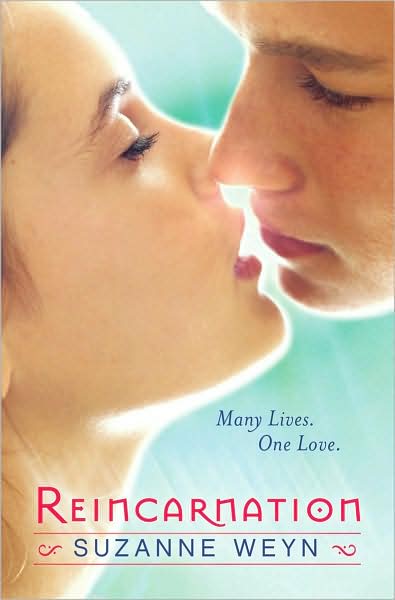 Reincarnation
Suzanne Weyn
Scholastic Inc.
$8.99 U.S.
Synopsis by Barnes and Noble:
From prehistory to the present, theirs was a love for the ages. It starts with a fight in a cave over an elusive green jewel . . . and then travels over time and lives to include Egyptian slaves, Greek temples, Massachusetts witch trials, Civil War battlefields, Paris on the eve of World War II, America in the 1960s . . . and a pair of modern-day teenagers. For readers who believe that love is stronger than time or death, this is an unforgettable novel from a wonderful storyteller.
My Thoughts:
The story line of Rencarnation was beautiful. This is a true love story, and I did love it. I have read in other reviews that people found the book to be repetitive, but I have to diasgree. While the characters remained the same as the years changed the stories did not. As they progressed in their lives the stories also progressed. I absolutely loved this book. the idea is amazing, it shows that love can truly stand the test of time. The ending was so sweet, I could not have been happier.
Recommendation:
Anyone who wants to read a love story
Grade: A
Ahe: 14 and up