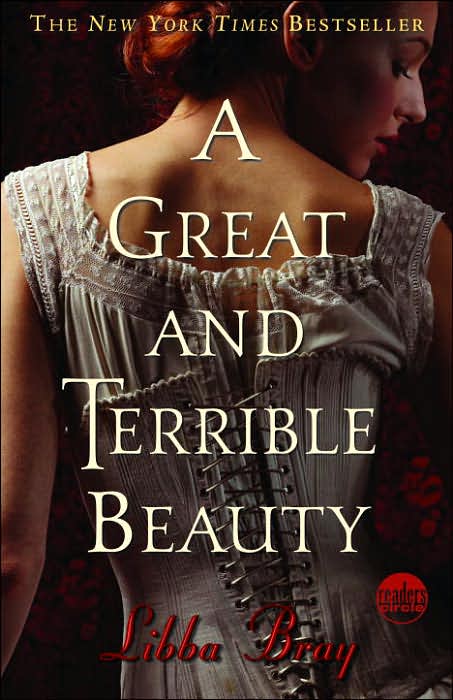 A Great And Terrible Beauty
Libba Bray
Delacorte Press
$8.95 U.S.
Synopsis by Barnes and Noble:
It's 1895, and after the suicide of her mother, 16-year-old Gemma Doyle is shipped off from the life she knows in India to Spence, a proper boarding school in England. Lonely, guilt-ridden, and prone to visions of the future that have an uncomfortable habit of coming true, Gemma's reception there is a chilly one. To make things worse, she's been followed by a mysterious young Indian man, a man sent to watch her. But why? What is her destiny? And what will her entanglement with Spence's most powerful girls—and their foray into the spiritual world—lead to?
My Thoughts:
I really really like this book. It was one of the first books that got me into fiction. I decided to read it again so I could finish the series. The characters and setting work wonders together. Gemma has spunk. She is not the type of girl to sit back and let things happen. There is surprise throughout the book, and also mystery. I loved the setting created by Spence Academy. It brings to mind old English society, but adds a darker twist. I think this book had a great flow, and the characters worked well with eachother.
Recommendation:
Anybody looking for a good read!
Grade: A
Age: 14 and up