I missed putting this up yesterday so here it is today!!!!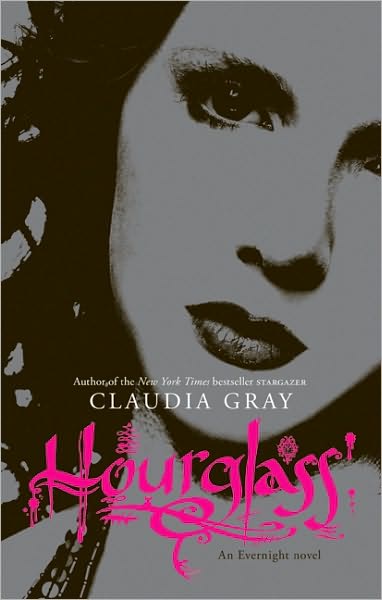 Hourglass
Claudia Gray
HarperCollins
$17.99 U.S. (Hardcover)
Release Date: yesterday! March 9th
FTC: I am not receiving compensation for promoting this book.
Synopsis by Barnes and Noble:

Bianca will risk everything to be with Lucas.
After escaping from Evernight Academy, the vampire boarding school where they met, Bianca and Lucas take refuge with Black Cross, a fanatical group of vampire hunters. Bianca must hide her supernatural heritage or risk certain death at their hands. But when Black Cross captures her friend—the vampire Balthazar—hiding is no longer an option.
Soon, Bianca and Lucas are on the run again, pursued not only by Black Cross, but by the powerful leaders of Evernight. Yet no matter how far they travel, Bianca can't escape her destiny.
Bianca has always believed their love could survive anything . . . but can it survive what's to come?
Why:
It is a love story that rivals Rome and Juliet how can you not read it!!!!! It was absolutely amazing and every page surprised me. I never knew what was coming or when I thought I did, it would later turn out that I was wrong.