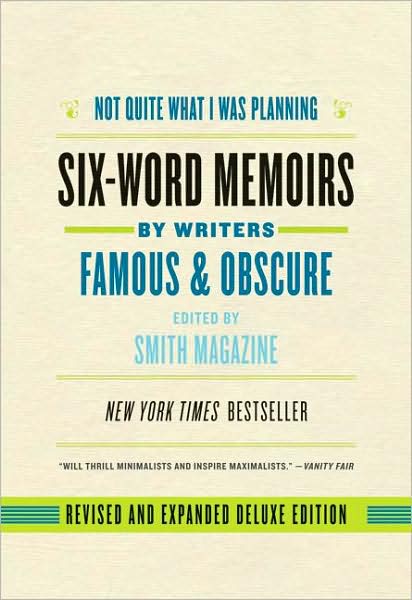 Not Quite What I Was Planning
Six Word Memoirs
By: The Famous and Obscure
HarperCollins
$16.99 U.S. (Hardcover)
FTC: I borrowed this book from the library.
What?
In six words life story told.
My Thoughts:
Sadly, I cannot review this book in only six words. I love reading books like these. It is always so ineresting seeing what people have to say about their lives when they only have six words to sum it up. The book was filled with stories, of triumph, heartbreak, sickness, wealth, and every other thing imaginable. I felt myself smile while I red this book, because it was just fun!
Recommendations: Anyone who can read...
Age: 13 and up
Grade: A