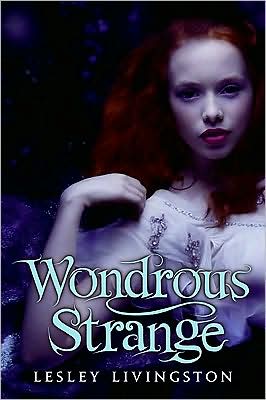 Wondrous Strange
Lesley Livingston
HarperCollins
$8.99 U.S.
Synopsis from Barnes and Noble:
Since the dawn of time, the Faerie have taken...
Seventeen-year-old actress Kelley Winslow always thought Faeries were just something from childhood stories. Then she meets Sonny Flannery. He's a changeling -- a mortal taken as an infant and raised among Faerie --and within short order he's turned Kelley's heart inside out and her life upside down.
For Kelley's beloved Central Park isn't just a park -- it's a gateway between her ordinary city and the Faerie's dangerous, bewitching Otherworld. Now Kelley's eyes are opening not just to the Faerie's around her, but to the heritage that awaits her . . . a destiny both wondrous and strange.
Why?
I keep seeing this book everywhere and I always pick it up and put it back down... I think next time I pick it up I will not put it back down.