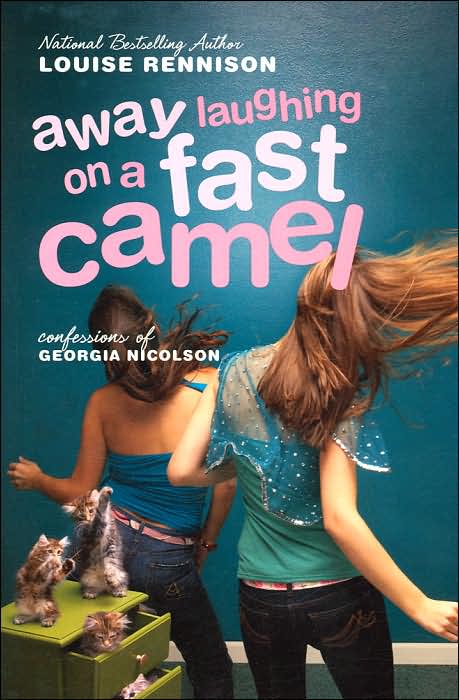 Away Laughing on a Fast Camel
Louise Rennison
HarperCollins
$8.99 U.S.
FTC: I purchased this book.
Synopsis:
The Sex God has left the country, taking Georgia's heart with him. So she decides to display glaciosity to all boys -- a girl can only have her heart broken so many times.

Until she meets Masimo, the new singer for the Stiff Dylans. The Sex God is gone, but here comes the Dreamboat, and Georgia's away laughing on a fast camel (whatever that means).
My Thoughts:
Oh Georgia... Whenever I need a good laugh I turn to one of these books. Louise Rennison makes me die of laguhter everytime. In this fifth installment of the series Georgia must learn to have glaciosity to boys.... and when that does not work she ends up having the cosmic horn. I absolutely love all the characters in this book, in real life they would be my friends. I love the simplicity and lack of seriousness in these books, they make for a fun light read that gets my sides splitting from laughter.
Recommendations: Anyone who wants to laugh.
Grade: A
Age: Young Adult (12+)