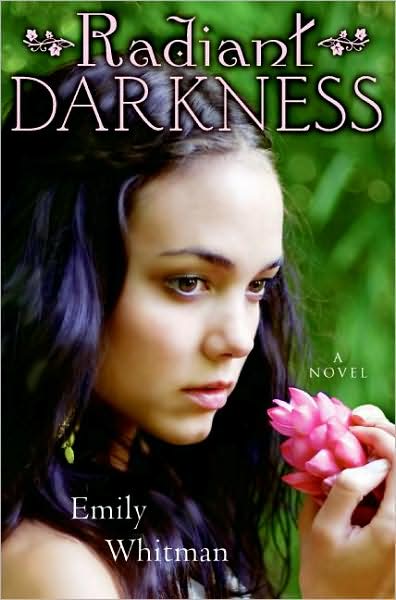 Radiant Darkness
Emily Whitman
GreenWillow Books (HarperCollins)
$16.99 U.S. (Hardcover)
FTC: I purchased this book.
Synopsis by Barnes and Noble:
He smiles. "Hello."
It's a deep voice. I can feel it reverberate in my chest and echo all the way down to my toes.
I know I should leave, but I don't want to. I want to keep my senses like this forever. I'm all eye, all ear, all skin.
Persephone lives in the most gorgeous place in the world. But her mother's a goddess, as overprotective as she is powerful. Paradise has become a trap. Just when Persephone feels there's no chance of escaping the life that's been planned for her, a mysterious stranger arrives. A stranger who promises something more—something dangerous and exciting—something that spurs Persephone to make a daring choice. A choice that could destroy all she's come to love, even the earth itself.
In a land where a singing river can make you forget your very name, Persephone is forced to discover who—and what—she really is.
My Thoughts:
I absolutely adored this book!!! I was captivated from the bgeiining until the end. Emily Whitman does a phenomenal job in writing her first novel. I was able to feel a connection to Persephone within pages. She was likeable, and someone you would just want to be friends with.Whitman does an amazing job of taking a olfd Greek story and adding a modern twist while still keeping to the basic principles. This book was completely different than anything else I have been reading. I love how the book is set up into three separate sections. The sections flow well together but each one provides a different problem for Persephone to overcome. The use of vivid detail is ever present in the book, and I was easily able to see all that went on. I could not have asked for a better book to read.
Recommendation: Anyone and everyone!
Age: 14 and up
Grade: A+
Quote: "They don'tknow where I am. I never told them." ~Persephone