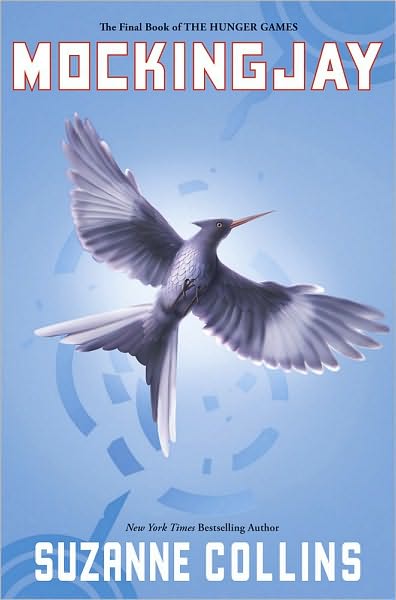 Mockingjay
Suzanne Collins
Scholastic Inc.
$17.99 U.S. Hardcover
Release Date: August 24, 2010
What?
Against all odds, Katniss Everdeen has survivied the Hunger Games twice. But now that she's made it out of the bloody areana alive, she's still not safe. The Capitol is angry. The Capitol wants revenge. Who do they think shpuld pay for the unrest? Katniss. And what's worse. President Snow has made it clear that no one else is safe either. Not Katniss's family, not her friends,not the people of District 12.
Why?
Must I really provide a reason? The Hunger Games is one of the most phenomenal series I have ever read. Suzanne Collins has a way with words and story. She unfolds a horrific tale that you just can't help but read. I have my copy pre-ordered and cannot wait to read it!