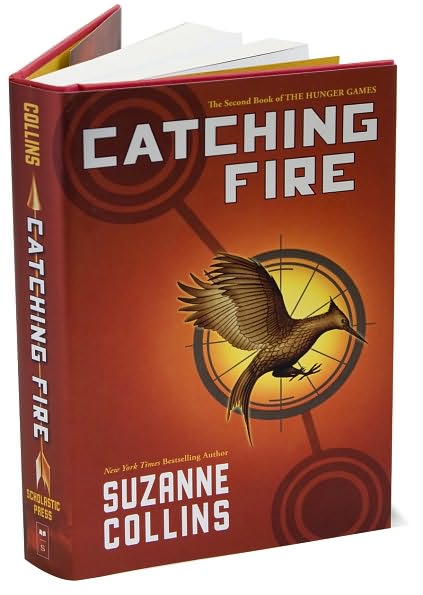 Catching Fire
Suzanne Collins
Scholastic Inc.
$17.99 U.S. (Hardcover)
FTC: I purchased this book.
Synopsis:
Against all odds, Katniss Everdeen has won the annual Hunger Games with fellow district tribute Peeta Mellark. But it was a victory won by defiance of the Capitol and their harsh rules. Katniss and Peeta should be happy. After all, they have just won for themselves and their family a life of safety and plenty. But their are rumors of rebellion among the subjects, and Katniss and Peeta, to their horror, are the faces of that rebellion. The Capitol is angry. The Capitol wants revenge.
My Thoughts:
Intense.... I loved the sequel o the Hunger Games. After the first book I did not think Suzanne Collins could get any better, I was wrong. I couyld barely put the book down. There was suspense on every page, and plot twists in every chapter. I became so engrossed in the book that the story started to become a reality. Collins has a way with detail that I have not seen in many other authors. She provides details that make the story vivid and lively. I absolutely loved the setting she is able to paint. Katniss is an amazing heoine and you cannot help but root for her. I cannot wait to end the series in August when Mockingjay comes out.
Recommendations: Everyone
GradeL A++
Age: 15 and up